May 08, 2016
Hand hygiene important in senior living, efforts remind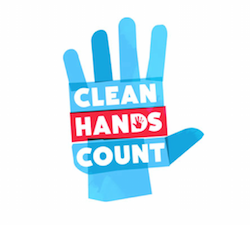 Hand hygiene important in senior living, efforts remind
The importance of handwashing is the focus of three efforts that were announced in conjunction with the World Health Organization's Hand Hygiene Day, May 5.
The Centers for Disease Control and Prevention has launched a new "Clean Hands Count" campaign with advice that is applicable to all those working in, living in or visiting senior living communities.
"Clean hands really do count, and in some cases can be a matter of life and death," CDC Director Tom Frieden, M.D., M.P.H., said.
The campaign promotes CDC hand hygiene recommendations and addresses some of the myths and misperceptions about hand hygiene — for instance, that alcohol-based hand sanitizer causes antibiotic resistance and irritates the skin more than soap and water.
On average, healthcare professionals clean their hands less than half of the times they should according to the CDC, and a study recently published in the American Journal of Infection Control found that staff at outpatient care facilities did not follow recommendations for hand hygiene 37% of the time. Good hand hygiene is important for all people in all settings, according to the groups.
The journal's publisher, the Association for Professionals in Infection Control and Epidemiology, shared an Infection Prevention and You handout in conjunction with Hand Hygiene Day, reminding everyone to wash their hands before eating; before, during and after preparing food; after using the bathroom; after coughing, sneezing nose-blowing or caring for someone or visiting someone who is ill; after taking out the garbage; after petting animals; and whenever your hands look or feel dirty.
Proper handwashing technique, according to APIC, involves lathering your wet hands with soap and scrubbing them for at least 20 seconds (hum the "Happy Birthday" song from beginning to end twice), then rinsing and drying your hands.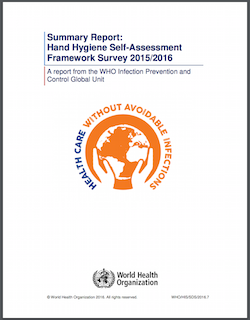 Handwashing education is still needed around the world, according to a report released by WHO on Hand Hygiene Day. Analyzing data from self-assessment surveys submitted by 807 healthcare facilities in a total of 91 countries, the organization found that hand hygiene practices and hand hygiene promotion were deficient at 2% of the facilities, that further improvement was required at 11% of the facilities, that good practices were in place but that long-term plans for sustainment and improvement were needed in 31% of facilities, and that optimal hand hygiene practices were in place at 57% of facilities.
Seventy of the surveys came from long-term care settings; four of those were in North or South America. Healthcare facilities of all types in the United States submitted 42 of the surveys.
"The overall intention of this report is to alert and remind senior healthcare executives that tracking hand hygiene progress remains a priority, with these summary results acting as a proxy indicator of the global situation of quality of healthcare delivery," the report's authors said.