July 11, 2016
HCP hunts for new CEO after Lauralee Martin exits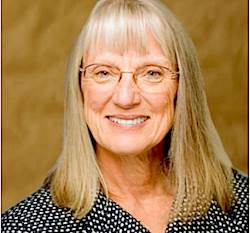 Lauralee Martin (2015 HCP investor day presentation)
Lauralee Martin has left real estate investment trust HCP, where she was president and CEO, the company announced Monday.
Executive Chairman Michael D. McKee will assume her duties until the board finds a replacement, which it expects to do within the next six months.
"With the completion of our strategic portfolio review in May and the resulting spin-off transaction that is well underway, the board felt that now is the appropriate time to advance the process of developing HCP's next generation of leadership," McKee said. The REIT's spin-off of its HCR ManorCare skilled nursing portfolio remains on track to be completed later this year, he added. Most of its investments are in the healthcare arena, including senior living.
"We have made substantial progress towards rebuilding our executive team to align with our strategic vision for the future, and identifying our next CEO represents the cornerstone of that effort," McKee said. One aspect of that rebuilding was the return of Tom Herzog to HCP in late June, at which time he replaced Tim Schoen as executive vice president and chief financial officer. Herzog had been CFO of HCP from 2009 to 2011.
Martin had been a member of the REIT's board since 2008 and was named president and CEO in 2013. Her career includes serving as CEO, Americas, executive vice president, CFO and chief operating officer of real estate services and money management firm Jones Lang LaSalle, and as executive vice president, CFO and president of the real estate financial division of Heller Financial.
"Lauralee's energy, passion and dedication to HCP are much appreciated by all of us, and we wish her the very best in the years ahead," said David B. Henry, HCP's lead independent director.
The company said it expects to record a severance charge of approximately $0.03 per diluted share in the third quarter related to Martin's departure.
McKee became HCP's executive chairman in May and had served as independent chairman and lead director before that time. He was CEO of Bentall Kennedy U.S., a privately owned real estate investment advisory firm, from 2010 to 2016. Prior to that, he was CEO and vice chairman of the board of directors of The Irvine Co., a privately held real estate development and investment company, where he had been an executive officer since 1994. McKee's career also includes time as a partner with the law firm of Latham & Watkins LLP from 1986 to 1994.