September 17, 2015
HUD encourages comments on previous participation process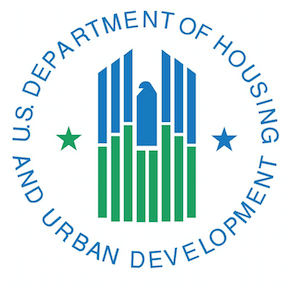 HUD encourages comments on previous participation process
Officials from the U.S. Department of Housing and Urban Development are encouraging people to offer comments on proposed changes to the process by which the Federal Housing Administration's Office of Multifamily Housing Programs and Office of Healthcare Programs review entities' previous participation in programs administered by HUD's Office of Housing to determine whether they can continue to participate.
HUD published the proposed rule in the Federal Register on Aug. 20, and comments are due Oct. 9.
"Our main goal was to reduce burden for us at HUD as well as for you externally and to really refocus the regulations on what we think belongs in the regulations as opposed to what doesn't belong in the regulations," Kathy Soroka, senior counsel in HUD's Office of General Counsel, told participants in a Sept. 15 call about the proposed rule.
Toward that end, she said, those with questions or suggestions about the rule should provide as much detail as possible when commenting. "The more context that you can provide helps us to consider those comments and makes the rule stronger," Soroka said. "So please do take the time to submit the comments, and please do provide as much context and background as you think necessary to inform us adequately."
The "heart" of the proposed rule, Soroka said, can be found in part 200.220, "which says that upon the occurrence of a triggering event...the commissioner...shall review the previous participation of the relevant controlling participants in considering whether to approve the participation of the controlling participants in connection with the triggering event."
The proposed rule also defines what constitutes a triggering event, the kinds of projects for which a participation review would occur and which entities are considered controlling participants. HUD is "trying to cut out the chasing of the shell entities and all of the pushing of the paperwork that's been confusing inside of HUD and outside of HUD in terms of not particularly relevant information in terms of the risks that...those particular controlling participants may have," Soroka said.
The proposed rule also tries to clarify how controlling participants may request reconsiderations of determinations.
HUD staff members took notes from the Sept. 15 call and will submit them to www.regulations.gov, where they can be viewed, said Aaron Hutchinson, director of HUD's business relationships and support contracts division.
HUD will provide more details and uniform guidance via a joint mortgagee letter after the final rule is published, said Benjamin T. Metcalf, deputy assistant secretary for the Office of Multifamily Housing Programs.
Some good news unrelated to the regulations, Hutchinson told participants in the call: "We did secure a commitment to fund the update to our [HUD Form 2530] systems, so that you will no longer have to have the key codes mailed to you physically. It will be done electronically via email." The timing of the change has not been determined, he added.