October 19, 2017
HUD Lean program closes $3.4 billion in loans, up 20% over 2016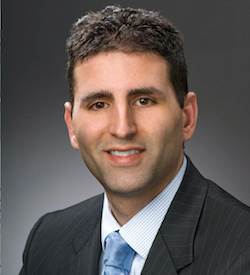 Kass Matt
The U.S. Department of Housing and Urban Development's Lean mortgage insurance program, which finances seniors housing properties, closed $3.4 billion in loan volume and a total of 310 loans in the fiscal year that ended Sept. 30.
The volume represents an increase of 20% compared with 2016, and the loan number is an 8% increase from last year, according to Columbus, OH-based Lancaster Pollard. The company led lenders in total loan amount, at $769.3 million, and in number of loans, with 79. Overall, 35 lenders closed loans within the program in fiscal year 2017.
"Once again, many expected a gradual rise in long-term interest rates as the year began, and once again, it never materialized," said Kass Matt, president of Lancaster Pollard. "Rates continue to remain below historical averages, and seniors housing and care providers continue to take advantage."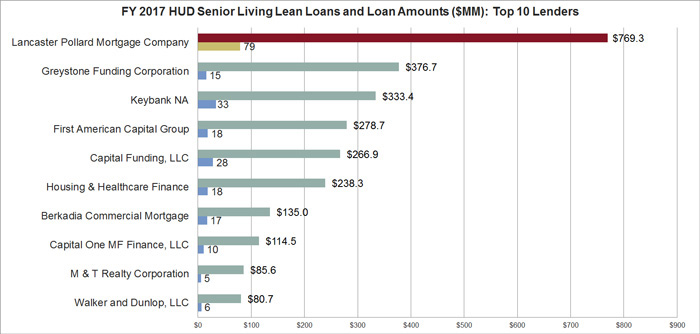 The Federal Housing Administration Sec. 232/223(f) refinance program was the largest contributor to the volume, processing 273 of the loans, with a total loan amount of $2.8 billion. Matt said that 75 of the company's 79 closed transactions during the fiscal year were refinancings using the FHA Sec. 232/223(f) program, for a total loan amount of $704 million.
The numbers don't include activity by ORIX Corp. or RED Capital Group. ORIX Corp. parent ORIX USA acquired Lancaster Pollard in September. ORIX also owns RED Capital Group, which was the seventh-ranked Lean lender during the time span.
When combined, the two firms would have totaled more transactions closed and a total loan amount more than the second- and third-ranked lenders combined over the period of 2010 to 2017, according to Lancaster Pollard.