March 29, 2017
Husband says he killed wife with dementia at her request, police report states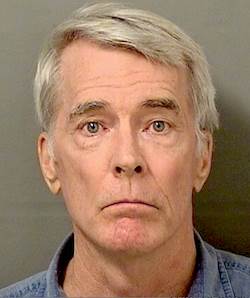 Stephen Kruspe
A Florida man was charged with premeditated homicide on Monday after he reportedly shot and killed his wife, who lived in an assisted living community and had dementia.
Stephen Kruspe, 62, told police he killed Pamela Kruspe, 61, at her request, according to the arrest report. She had been a resident at the Parkside Inn in Boynton Beach, FL, since January.
Boynton Beach Police said they arrived at the community after Stephen Kruspe called 911 to report that he had shot his wife. Kruspe later told police that his wife had had dementia for several years, according to the report.
"Stephen stated that Pamela's mental health has been getting worse and that Pamela had stated to him several times in the past and present that she wanted to die and that she wanted him to kill her," Det. Charles Ramos wrote in the arrest report.
Earlier in the day, police said, Stephen Kruspe had checked his wife out of the community for about an hour. Upon returning to the community, he retrieved a gun from his car, then shot Pamela Kruspe in the chest in back of the building, the arrest report said.
"Stephen stated that he could not deal with her being so mad and upset at her mental condition and not wanting to be in a locked facility," Ramos wrote. Parkside Inn is a memory care community that, according to the Florida Agency for Health Care Administration, is licensed for 38 units.
The Kruspes had been married 42 years and had three children together.
An employee at the Parkside Inn told McKnight's Senior Living that the community did not wish to comment.