March 18, 2018
Illinois explores replacing Legionnaires'-beset veterans home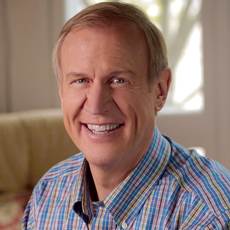 Illinois Gov. Bruce Rauner
An Illinois veterans home beset by Legionnaires' disease-related deaths, illness and lawsuits over the past few years may be relocated, Gov. Bruce Rauner announced Thursday.
The state Capital Development Board is issuing a request for proposal for a master planning contract to explore building a new facility on the existing campus of the Illinois Veterans Home at Quincy, the governor said. Proposals will be submitted to the legislature when the general assembly reconvenes next month.
The state also plans to buy and renovate a nearby nursing home and is considering using modular units as temporary housing for residents, if needed.
The veterans home, which offers independent living and skilled nursing care for approximately 600 veterans, including some who have dementia, has been the setting of multiple Legionnaires' disease outbreaks that have led to 13 resident deaths, dozens of illnesses and 11 lawsuits against the state in recent years, according to state and federal health officials and media accounts.
In a 2016 report, the Centers for Disease Control and Prevention said that the most common source of building-associated Legionnaires' disease outbreaks was drinkable water (56%), such as water used for showering, followed by cooling towers that are part of large air conditioning systems (22%) and hot tubs (7%). Other sources included industrial equipment (4%) and decorative fountain/water features (4%).
The Illinois Veterans Home at Quincy implemented a comprehensive water management plan, built a new water treatment facility and took other steps to reduce the risk of exposure after a 2015 outbreak, but additional cases of Legionnaires' were reported in 2016. The state continues to work with the CDC to take additional steps to eliminate risks of exposure to Legionella bacteria, Rauner said.
"We are committed to protecting our heroes and making sure they have a safe place to live," said the governor, who lived at the home for seven days in January. "We have implemented the recommendations the CDC has offered and more. Our teams continue to work with them to identify solutions and put measures in place that keep our veterans healthy."
Water tests have shown zero presence of Legionella since the installation of 750 new water faucet filters was completed March 3, according to the state.
In addition to seeking proposals for a new building on the Quincy campus, the state also plans to buy and renovate a nearby nearing home in case residents need to be moved to protect them from potential infections, Rauner said. Additionally, the administration is exploring putting modular housing units on the home's grounds to serve as temporary residence halls.
For now, however, the state plans to keep residents in the existing home, to avoid "transfer trauma," the governor said.