September 11, 2016
It's National Assisted Living Week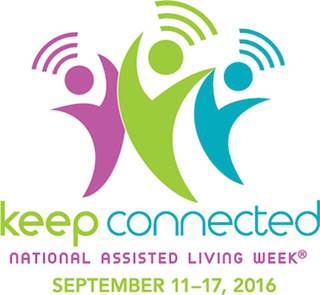 It's National Assisted Living Week
National Assisted Living Week kicked off Sunday and will continue through Saturday.
The national observance, which begins each year on Grandparent's Day, honors the residents and staff members of assisted living and residential care communities across the country with special activities and events.
Started by the National Center for Assisted Living in 1995, the week has the theme of "Keep connected." The theme is meant to recognize the increasing opportunity technology offers to enhance the care and overall experience of residents, to encourage access for older adults interested in new technologies and the internet, and to acknowledge the bonds formed by staff members and residents.
"With the wave of baby boomers soon needing our services, we're dealing with a new generation of consumers who are demanding high tech with high touch," said NCAL Executive Director Scott Tittle. "National Assisted Living Week allows us to celebrate the innovative techniques assisted living providers are finding to better serve our nation's seniors."
NCAL is encouraging assisted living caregivers and members of the public to share their celebrations throughout the week on social media with the hashtag #NALW.