December 08, 2015
Job forecast is sunny for healthcare industry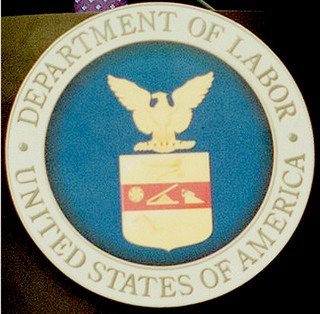 U.S. Department of Labor seal
Healthcare occupations and industries will experience the fastest employment growth and add the most jobs between 2014 and 2024, predicted the U.S. Department of Labor's Bureau of Labor Statistics in economic and employment projections released Dec. 8.
Healthcare support occupations and healthcare practitioners / technical occupations are projected to be the two fastest-growing occupational groups from 2014 to 2024. These groups are projected to contribute the most new jobs, with a combined increase of 2.3 million positions, representing about one-fourth of all new jobs created in that time period.
Industries with the largest wage and salary employment growth from 2014 to 2024 will include home health care services (with a 4.8 compound annual rate of change) and nursing and residential care facilities (2.1), the department forecast.
Of the major occupational groups, healthcare practitioners / technical occupations are predicted to see a 16.4% gain of jobs, healthcare support occupations will see a 23% gain and personal care and service occupations will see a 13.2% gain.
Of all occupations, among the fastest-growing jobs from 2014 to 2024, the department forecast, will be occupational therapy assistants (42.7% growth), physical therapist assistants (40.6%), physical therapist aides (39%), home health aides (38.1%), nurse practitioners (35.2%), physical therapists (34%), occupational therapy aides (30.6%), physician assistants (30.4%). Among the occupations with the most growth in that time period will be personal care aides (25.9% change), registered nurses (16%), home health aides (38.1%), nursing assistants (17.6%) and medical assistants (23.5%).