May 24, 2016
Judge: 10 states can join union lawsuit that targets the 'persuader rule'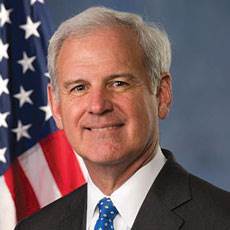 Rep. Bradley Byrne
Ten states can join a lawsuit that targets a controversial union-campaign rule, U.S. District Judge Sam Cummings has ruled.
The Department of Labor earlier argued that the states should be prohibited because the action is similar to a different legal battle they are involved in.
At issue is the so-called persuader rule. The measure has drawn fire from senior living operators and others business groups, because it requires employers to disclose information about attorneys and consultants hired to sway workers against unionization. The rule undermines attorney-client privileges, they note.
"The invasive and costly requirements under this new rule will severely limit the ability of small businesses in Alabama and across the country to get the legal advice they need and deserve," said Rep. Bradley Byrne (R-AL).
The House Committee on Education and the Workforce voted to advance a resolution that also challenges the so-called persuader rule, which Byrne sponsored.