September 06, 2017
Jury awards $1.75 million in senior living resident rape case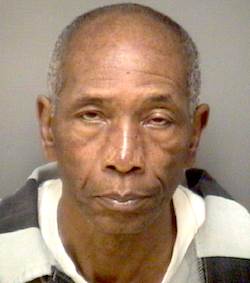 Martin Matthews Martin
A Virginia senior living community and one of its former nursing assistants have been ordered to pay $1.75 million to the estate of a late resident who was sexually assaulted there.
The attorney representing the estate of Gertrude Austin in the Albemarle County Circuit Court jury trial said that the Our Lady of Peace retirement community in Charlottesville, VA, should not have hired nursing assistant Martin Matthews Martin and should have done a better job of training employees and protecting residents, according to a media account by WVIR-TV.
The verdict came Aug. 29. Our Lady Peace has 45 days to file an appeal.
Austin was in her mid-80s when the incident occurred in August 2013, and Martin was in his 60s. Austin died that October. In January 2015, Martin was sentenced to 22 years in prison for the crime.
In a statement, Our Lady of Peace said that it "values the safety and welfare of all residents who are placed in the care of the community, and we certainly regret the incident that occurred to our resident in August 2013. Our Lady of Peace remains vigilant in providing a healthy, supportive and protective environment for all residents. While this case remains in continued litigation, we decline further comment."