March 20, 2017
Kentucky to establish review panels for malpractice cases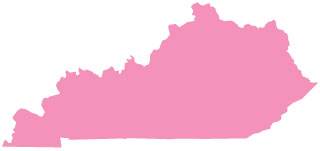 Kentucky
Three-member medical review panels will examine the merits of malpractice and neglect claims against assisted living communities, personal home healthcare providers and other healthcare providers, and their executives, before the claims go to court under a new law signed by Gov. Matt Bevin on March 16.
The law, expected to go into effect July 1, applies to civil litigation.
State Sen. Ralph Alvarado, a Republican, had introduced Senate Bill 4. A physician, medical liability tort reform is one of the issues he stresses on his website.
Under the law, according to the Insurance Journal, each side in a case will choose a panel member, and then those people will select the third panel member. If both sides agree, cases can bypass being reviewed by a panel and go straight to court.
Review panels must issue their opinions within nine months or lawsuits can proceed to court. Once a case reaches court, trial judges will decide on the admissibility of a panel's opinion.
Argentum's partner in the state, the Kentucky Assisted Living Facilities Association, "actively supported the passage of this legislative initiative, as it will reduce unnecessary and costly litigation," according to Argentum.