January 02, 2018
Kindred shareholder opposes planned acquisition by Humana and equity firms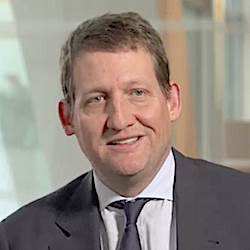 Donald E. Morgan III
A large and long-term shareholder of Kindred Healthcare said it will vote against the company's plans for a sale to a consortium of three companies — health insurer Humana and equity firms TPG Capital and Welsh, Carson, Anderson & Stowe — for approximately $4.1 billion in cash.
In a Dec. 27 letter, Donald E. Morgan III, founder, portfolio manager and managing partner of Brigade Capital Management, told Kindred Healthare President and CEO Benjamin A. Breier that he and his colleagues were "shocked" by the Dec. 19 announcement of the sale.
Morgan, also a member of New York City-based Brigade's investment and risk committees, called the $9-per-share offer "disappointing and grossly inadequate." Kindred previously said that the amount represented a 27% premium over Kindred's 90-day volume weighted average price for the period ending Dec. 15, which was the last trading day before the Wall Street Journal first reported the potential transaction.
Morgan said the transaction, under current terms, "severely undervalues the company and ensures that the buyers — rather than existing shareholders — will reap the benefits of the value enhancement the improved business will generate."
Kindred, he added, stands to benefit from an improved regulatory environment, its divestiture of skilled nursing assets, its actions to strengthen the balance sheet since the third quarter, transitory disruptions to its business in 2017 as a result of natural disasters, projected improvement in the company's cash flow in 2018, the substantial completion of a repositioning of the portfolio and infrastructure in the company's hospital division, and the "significant" value of the company's net operating loss carry forward.
Kindred previously announced that it expected the sale to close this summer.