June 07, 2018
Lawmakers who own nursing homes trying to curtail assisted living, report says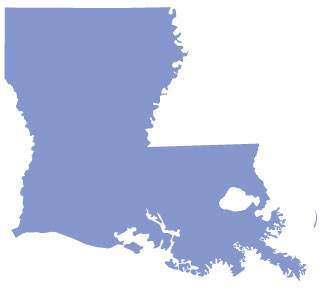 Louisiana
Louisiana lawmakers with ties to the nursing home industry are promoting legislation that would stymie the growth of the assisted living industry in the state, according to a report by investigative journalism outlet ProPublic and The Advocate.
State Rep. Bob Hensgens (R), who is a nursing home administrator, sponsored a bill this year that would have extended a moratorium on assisted living communities that offer nursing care, according to the author of the June 6 article, Rebekah Allen of The Advocate.
The state's ethics laws do not prohibit state senators and representatives from writing, lobbying for and voting for or against bills from which they would profit as long as others in the same affected industry would benefit similarly, according to Allen. Those laws were written by the legislature.
Hensgens told Allen that he proposed the moratorium extension because he was concerned that the state Health Department didn't have enough workers to oversee compliance related to an expanded assisted living industry. Sharla Aloisio, however, who is CEO and executive director of the Louisiana Assisted Living Association, an Argentum state partner, told The Advocate that the bill would have limited "free market and consumer choice."
The measure didn't make it to the hearing stage in the legislature, and Hensgens said he chose not to pursue it. Sen. Fred Mills, who has a 10% stake in a nursing home, proposed the same measure as an amendment to an unrelated bill, however, Allen said. But the assisted living industry was successful in its lobbying efforts, and Mills withdrew the legislation.
It was the second consecutive year that Mills had introduced a five-year moratorium as an amendment to an unrelated bill, Allen said. "When the bill went to a conference committee to negotiate the final product, two out of the three Senate conferees had financial ties to nursing homes," she wrote.