June 08, 2017
Lifespan-enhancing treatments may not enhance good health, study finds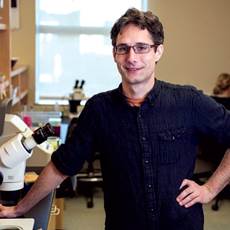 Jarod Rollins, Ph.D.
Therapies used to extend one's life may not translate to increasing overall health, a recent study finds.
Previous research indicated that therapies used to extend lifespan, which is the length of an organism's life, also would lengthen health span, which is the proportion of one's life spent in good health. But the study by MDI Biological Laboratory said that different factors lead to a healthy, versus long, life. For example, movement speed is an indicator of good health span but wouldn't necessarily predict whether a person would live longer.
Researchers studied these differences through C elegans, which is a short-living strain of roundworm. The species only has a two- or three-week lifespan, and it shares much of its genes and health markers with humans, so it is a popular model testing for anti-aging interventions.
"All anti-aging interventions aren't created equal," said Jarod Rollins, Ph.D., a post-doctoral researcher and one of the study's lead investigators. "Our research is aimed at developing tools to help scientists assess the effect of lifespan-enhancing interventions on health span."
Results appeared in Journals of Gerontology: Biological Sciences.