August 04, 2016
Looking to build a senior living community? Consider these hot spots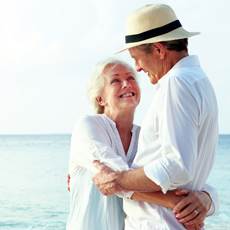 Value Penguin recently released its list as the best places to retire.
Those who follow the advice about fishing where the fish are might want to see which cities Value Penguin recently named as the best places to retire. For if there is one thing retirees need, it's a place to call home.
Here are the 10 top finishers on this year's list:
Crestview–Fort Walton Beach–Destin, FL: Top honors to this Florida area were based largely on its average retirement income, which is among the top five in the nation.
Fort Collins, CO: The selection was boosted by the overall good health older Coloradans enjoy.
San Luis Obispo–Paso Robles–Arroyo Grande, CA: This Southern California triumvirate rose to third place largely on the strength of strong marks across the board.
Prescott, AZ: No city's seniors get more bang for their buck than those who live than here, according to the report.
Jacksonville, FL: Strong safety ratings propelled Jacksonville to a top-five finish. No other finalist had lower burglary rates.
Rounding out the top 10 were Boise, ID; Tampa–St. Petersburg–Clearwater, FL; Santa Rosa, CA; Denver–Aurora–Lakewood, CO; and Pensacola–Ferry Pass–Brent, CA.
Researchers created three general categories. Information was culled from a wide variety of sources, including the U.S. Census Bureau, the Department of Transportation, the United Health Foundation and the Gallup Organization.