December 19, 2016
LPN found guilty of sexually assaulting resident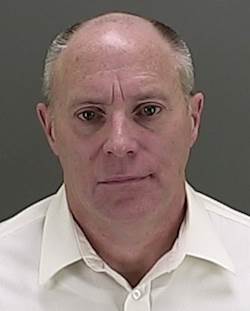 Edward McShaffrey (Photo: Summit County Prosecutor)
A former licensed practical nurse at a senior living community in suburban Akron, OH, has been found guilty of sexually assaulting a female resident.
Edward McShaffrey was convicted of one count of gross sexual imposition, a fourth-degree felony, on Dec. 14 for an incident that occurred in January at Brookdale Montrose, according to a news release from Summit County Prosecutor Sherri Bevan Walsh.
McShaffrey "was seen with his mouth on the breast of the 69-year-old victim," according to Walsh. "The victim suffers from dementia and Parkinson's disease and cannot communicate."
"This situation saddens us deeply because having the trust of our residents and their families is extremely important to us," a Brookdale Senior Living spokeswoman told McKnight's Senior Living. "This type of conduct or behavior by an associate is never tolerated by us under any circumstances. Our thoughts are with the victim."
McShaffrey is scheduled to be sentenced on Jan. 25.