February 07, 2017
LPN took residents' oxycodone, police say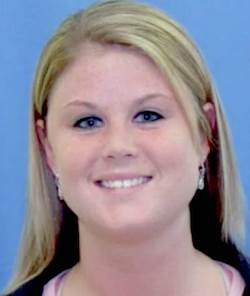 Natalie Sands
A former licensed practical nurse at a Pennsylvania continuing care retirement / life plan community has been charged with taking opioid pain medication that had been prescribed for residents.
Natalie Sands, 30, according to police reports, took oxycodone meant for residents between November 2016 and January 2017 while employed at Garden Spot Village in New Holland, PA. She also allegedly altered medical records related to the dispensing of the drug, also known by the brand name Oxycontin.
Scott Miller, chief marketing officer for the CCRC, told McKnight's Senior Living that Garden Spot Village takes the matter "very seriously."
"The instant we detected it was happening, we investigated, confirmed that no residents were harmed and that they all had received their proper medications," he said. "We terminated the employee immediately and notified the police. All other appropriate notifications were completed at that time. We took swift and immediate action, and the matter is now in the hands of the police."
Sands has been charged with acquisition or obtaining possession of a controlled substance by misrepresentation, fraud, forgery, deception or subterfuge, and failure to keep records of distribution of controlled substances.