April 19, 2018
McKnight's Senior Living honored for news coverage at ASBPE awards event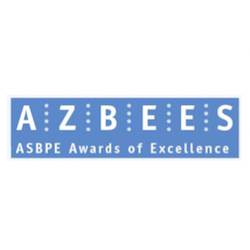 McKnight's Senior Living honored for news coverage at ASBPE awards event
The online and print news sections of McKnight's Senior Living accounted for two of the three journalism awards the brand received Thursday night at an event held by the American Society of Business Publication Editors, Upper Midwest Chapter.
The regional awards honor business-to-business, trade, association and professional publication journalists with brands based in Illinois, Minnesota, Wisconsin and Iowa.
McKnight's Senior Living won silver Azbee Awards of Excellence in the following categories:
Best Web News Section, for the news section of www.McKnightsSeniorLiving.com, and
Best Regular Column, Staff Written, for the Editor's Column, written by Senior Editor Lois A. Bowers, that appears in every print issue.
The brand also won a bronze award in the Best Print News Section category, for the news section in the print magazine.
McKnight's Senior Living also is up for a national award for Best Web News Section. National awards will be presented May 10 at ASBPE's annual conference, to be held this year in Washington, D.C.
McKnight's Senior Living's sister brand, McKnight's Long-Term Care News, won five regional awards and is up for two national awards, too.