February 21, 2018
McKnight's Senior Living staff members are finalists for prestigious journalism award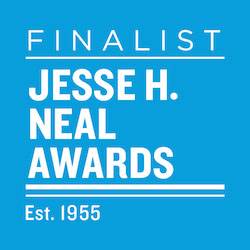 McKnight's Senior Living staff members are finalists for prestigious journalism award
Editorial staff members of McKnight's Senior Living are finalists for a Jesse H. Neal Award in the Best Website category, Connectiv announced Feb. 21.
Connectiv is a global business information association representing business-to-business publishers and, since 2017, nonprofit publishers. Its Neal Awards trace their roots to 1955 and often are referred to as "the Pulitzer Prize of business media."
"To be named a finalist in such a distinguished contest is quite an honor," said John O'Connor, editorial director, vice president and associate publisher for McKnight's Senior Living and sister media brand McKnight's Long-Term Care News. "Hats off to the McKnight's Senior Living team for another fantastic effort."
Named on the nomination are O'Connor, Senior Editor Lois A. Bowers and Art Director Mark Speakman.
Neal Award winners will be announced April 5.
McKnightsSeniorLiving.com earned top honors in the Best Website/Online Presence of a Publication category of the ASHPE Awards of the American Society of Healthcare Publication Editors in 2017.