January 03, 2018
Memory care occupancy increasing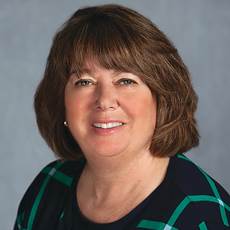 Beth Mace
Occupancy in memory care increased in the third quarter, somewhat reversing from a downward trend that had begun in the fourth quarter of 2015, National Investment Center for Seniors Housing & Care Chief Economist and Director of Outreach Beth Burnham Mace wrote in a recent blog post, citing NIC MAP data.
The increase, Mace theorized, could be due to strong net absorption over the previous two quarters, which followed six quarters of decline, although she said that seasonality also could be a factor.
Occupancy in the quarter was higher in primary markets compared with secondary markets (83.9% and 81.5%, respectively) — near cyclical high differences in rates — and higher for not-for-profit operators compared with for-profit ones (89.5% and 82.8%, respectively), she said.
Absorption — the change in the number of occupied units from the previous quarter — is increasing in for-profit memory care, Mace said, whereas not-for-profits have seen a big decline in absorption over the past four quarters.
Inventory growth is showing signs of slowing, she said, although it has exceeded net absorption in all except three quarters since the fourth quarter of 2012, when memory care development began to increase significantly. Inventory growth was at its lowest level in eight quarters in the third quarter of 2017, when 450 units were added, Mace said. For-profit annual inventory growth was 9.3% in the third quarter after an all-time high of 13.9% in the same quarter of the previous year, whereas not-for-profit annual inventory growth fell to -4.6% in the third quarter aften a recent high of 10.2%.
Read the entire blog post here.