April 15, 2018
Minnesota seeks to speed resolution of senior abuse claims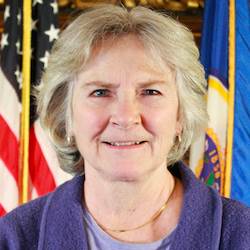 Minnesota Health Commissioner Jan Malcolm
The Minnesota Department of Health plans to implement a new electronic system to help it more quickly respond to and resolve reports of abuse in assisted living communities, nursing homes and other long-term care settings.
The department said it is seeking stakeholder feedback by May 4 on specifications and functions of the system that will replace the "antiquated" system currently used by its Office of Health Facility Complaints.
"Minnesotans expect safe, quality care for their loved ones in long-term care settings, and they expect us to hold care providers accountable," Minnesota Health Commissioner Jan Malcolm said in a statement. "Having a modern, highly functioning case management system in place is an important step toward ensuring that OHFC can do its work more efficiently and effectively."
Stakeholders providing feedback, according to the state, are expected to include legislators, consumer advocates, long-term care providers and family members, and nonprofit and for-profit vendors with experience designing and implementing case management systems.
The department said it will discuss the findings of its request for information with legislators before selecting a new system.
The search for a new system follows the publication of a five-part series last year by the Minneapolis Star Tribune. The newspaper reported that the state Department of Health investigated only 3% of the 25,000 reports of alleged incidents of physical or financial abuse, neglect or injury in licensed assisted living communities, memory care communities and nursing homes that it had received in 2016.
The state health commissioner resigned in December, the month after Gov. Mark Dayton formed a task force to look into the state's challenges in protecting older adults from abuse in residential care settings. That group issued a report in January calling for a new assisted living license and new dementia care certification in less than two years.
In March, state officials unveiled a $14.9 million bipartisan legislative plan based on the recommendations, although senior advocates have since accused the legislature of "foot-dragging," according to the Star Tribune.