July 19, 2018
Mountain region is tops for assisted living resident advance directives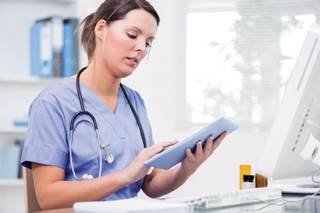 Mountain region is tops for assisted living resident advance directives
Assisted living communities in the Mountain region of the United States have the highest documented existence of advance directives for residents, according to the Centers for Disease Control and Prevention.
There, 87.8% of residential care community residents have documentation of advance directives in their files, compared with a national figure of 77.9%, the CDC said in the July 20 issue of the "Morbidity and Mortality Weekly Report." The data come from the 2016 National Study of Long-Term Care Providers by the CDC's National Center for Health Statistics.
The Mountain region is defined by the Census Bureau as Arizona, Colorado, Idaho, Montana, Nevada, New Mexico, Utah and Wyoming.
How other regions stack up:
East North Central: 83.7% — Illinois, Indiana, Michigan, Ohio and Wisconsin.
New England: 80% — Connecticut, Maine, Massachusetts, New Hampshire, Rhode Island and Vermont.
West North Central: 78.9% — Iowa, Kansas, Minnesota, Missouri, Nebraska, North Dakota and South Dakota.
Pacific: 77.6% — Alaska, California, Hawaii, Oregon and Washington.
South Atlantic: 77.4% — Delaware, Florida, Georgia, Maryland, North Carolina, South Carolina, Virginia, District of Columbia and West Virginia.
East South Central: 76.4% — Alabama, Kentucky, Mississippi and Tennessee.
Middle Atlantic: 68.8% — New Jersey, New York and Pennsylvania.
West South Central: 64.9% — Arkansas, Louisiana, Oklahoma and Texas.