August 02, 2016
Move-in record caps positive quarter for Capital Senior Living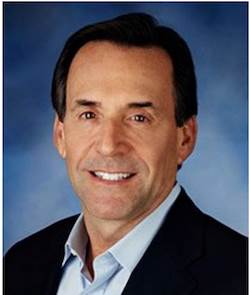 Larry Cohen
A record number of move-ins the last week of June capped off a quarter of growth in revenue, occupancy, average monthly rent, net operating income and other metrics in the second quarter as compared with the prior year, Capital Senior Living CEO Larry Cohen told participants in an earnings call on Tuesday.
"The last week of June, we had 224 move-ins to our properties," he said. "Our average for the year is 95 a week." Cohen attributed the change to increasing demand and the company's reputation.
In the second quarter, same-community occupancy rates increased 10 basis points from the first quarter, and same-community average monthly rate increased 60 basis points from the first quarter, he said.
"June's end-of-month financial occupancy was 100 basis points greater than our June average," Cohen said, with improvements seen across all property types. "Independent living end-of-month occupancies improved 110 basis points, assisted living was up 90 basis points and memory care was up 130 basis points. So we had extremely strong end of the month," he added later.
Positive results for the quarter, Cohen said, reflect several initiatives, including occasional introductory specials at communities with lower-than-desired occupancy levels, increased rates at communities with high occupancy levels and increased level-of care-charges. Independent living rates average approximately $2,600 per month; assisted living, $3,800; and memory care, $5,157, he said.
Additionally, Cohen said, Capital Senior Living has seen increases in occupancy and revenues following the conversion of independent living units to higher levels of care.
"These renovations, refurbishments and conversions are scheduled through the first half of 2017 and should lead to further improvements in our operating and financial results," Cohen said.
Revenue at communities with converted units has increased more than 25% compared with pre-conversion amounts, said Carey Hendrickson, senior vice president and chief financial officer. "And on the same basis, net operating income has increased almost 28%," he said.
The company is in the process of leasing 100 units that were converted by the end of 2015, Hendrickson said, and expects to have another 200 units converted by the end of the year. "Additional conversions at other properties are also under consideration," he said.
The company had expected to close on the purchase of three senior living communities for a total of $74 million at the end of the second quarter, Cohen said, "but [the closings] have been delayed because of our desire to obtain memory care certification in one case and the need to replace staff following an incident at another community." He did not elaborate on the incident.
The issues have been resolved, Cohen said, and Capital Senior Living now expects to purchase one of the communities for approximately $18 million in mid-August, with the other two, totaling approximately $56 million, closing in the third quarter or early in the fourth quarter.
"Once complete, these will bring the company's total acquisitions in 2016 to approximately $138.4 million, and we have a strong pipeline of near to medium targets," he said.