December 11, 2015
Negative beliefs about aging a self-fulfilling prophecy?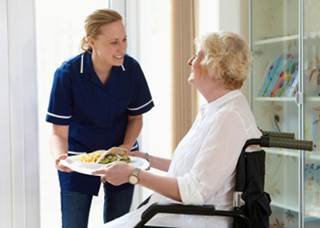 Negative beliefs about aging a self-fulfilling prophecy?
Researchers at the Yale School of Public Health found that individuals who hold negative beliefs about aging are more likely to have brain changes associated with Alzheimer's disease.
Their study indicates that combatting negative beliefs about aging, such as that elderly people are decrepit, potentially could offer a way to reduce the rapidly rising rate of Alzheimer's disease.
Becca Levy, Ph.D., an associate professor, led the study, which she said is the first to link the brain changes related to Alzheimer's disease to a cultural-based psychosocial risk factor. Full findings appear online in the journal Psychology and Aging.
"We believe it is the stress generated by the negative beliefs about aging that individuals sometimes internalize from society that can result in pathological brain changes," Levy said.
In the study, the researchers examined three variables — views on aging, self-perceptions of one's abilities to hear and remember, and one's actual performance of both functions — to uncover connections between them. It marks the first time all three factors were studied together using the same group of subjects.
"Although the findings are concerning, it is encouraging to realize that these negative beliefs about aging can be mitigated and positive beliefs about aging can be reinforced, so that the adverse impact is not inevitable," Levy said.
Study authors examined healthy, dementia-free subjects from the Baltimore Longitudinal Study of Aging. Based on the results of magnetic resonance imaging, the researchers found that participants who held more negative beliefs about aging showed a greater decline in the volume of the hippocampus, a part of the brain crucial to memory. Reduced hippocampal volume is an indicator of Alzheimer's disease.