February 12, 2017
New administration means 'uncertainty' for businesses, Ventas CEO says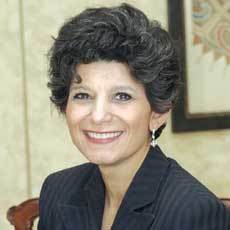 Ventas Chairwoman and CEO Debra Cafaro
Changes in the federal government in the new year have brought with them "a period of significant macro volatility and uncertainty" for businesses, Ventas Chairwoman and CEO Debra Cafaro told analysts and others participating in a fourth-quarter 2016 earnings call Friday.
Although Cafaro did not name the sources of possible concern for the business community, she described areas that potentially could be affected by a new, Republican president and his choices for cabinet members, advisers and other posts, as well as a Congress in which both houses are dominated by members of the same political party as the president.
"Whether it's major tax reform and its impact on real estate, modifications to the healthcare system, interest rates or the unknown contours and economic impacts of potential trade barriers or immigration trends, none of us knows exactly what's in store for our businesses," the real estate investment trust's leader said.
Ventas operates at the intersection of healthcare and real estate, two of the largest and growing sectors of gross domestic product, she noted. "We will focus on managing the risk and capturing the opportunities that a changing environment presents to us, through development of the right strategies, prudent capital allocation and excellent innovation and execution."
Some of the company's priorities for 2017, Cafaro said, include investing in selective development and redevelopment in seniors housing; building on its Advantage platform, including Atria Senior Living; and capitalizing on the increasing convergence of senior living operators, healthcare providers and managed care companies.
"We foresee that senior housing and healthcare providers will work with each other and with managed care companies to limit readmissions, control healthcare costs as our nation ages and advance the nation's health and wellness," Cafaro said. "We expect to be a full participant in these trends, supporting this operating convergence with our capital."
The need for senior housing that will come with the rapid growth of the senior population, she said, makes senior living and healthcare real estate "a great place to be" despite near-term challenges.
In addition to a seniors housing portfolio that contains 298 properties, Ventas also invests in skilled nursing facilities; medical office buildings; speciality, acute care and international hospitals, and the life sciences.
'We remain bullish,' CFO says
Ventas' same-store seniors housing operating portfolio cash net operating income increased by 2.3% for the full year 2016 and increased more than 1% in the fourth quarter, CFO Robert F. Probst told call participants. Both increases were in line with expectations, he added.
"We remain bullish on the value proposition of seniors housing," Probst said, adding that Ventas expects its portfolio in the sector to experience growth in net operating income of up to 2% in 2017, although it could remain flat.
Growth could be aided by "accelerated rate increases" that went into place at Atria Senior Living and Sunrise Senior Living properties in January, he said. "Given that over 70% of annual [seniors housing operating portfolio] revenue is determined by these rate letters, they are extremely important to our full-year [seniors housing operating portfolio] profit delivery," Probst said.
The CFO also described the rate increases at Atria and Sunrise as "aggressive," but Cafaro added that were appropriate given the care and services provided.
Probst said he expects the severe flu season and new supply to affect occupancy negatively in the first quarter, although new construction as a percentage of inventory within the REIT's trade areas has held steady at 5% overall over the past several quarters and new construction starts appear to be slowing.
About Brookdale
Responding to a question about what a sale of Brookdale Senior Living would mean to Ventas as a landlord for the company, Cafaro said: "Brookdale ... is an important customer of Ventas, and they are an important industry participant, with 80,000 employees and 100,000 seniors that they care for every day. We have a good relationship with them. We have excellent agreements between the companies. And we continue to try to work with Brookdale, as we do with all of our customers, to continue to enhance and improve our mutual businesses."