February 02, 2018
New campaign will educate lawmakers, public on importance of saving for retirement expenses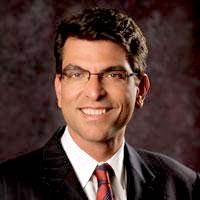 Jason Grumet
Senior living operators could benefit from a new initiative by the Bipartisan Policy Center and financial adviser Ric Edelman that will urge action by policymakers and the general public to increase retirement security.
"All Americans — from millennials to baby boomers, those who live in cities and those who live in rural areas — deserve the opportunity and tools to pursue a secure retirement. As longevity increases, these challenges only grow more critical," BPC President Jason Grumet said in an announcement of the Funding Our Future campaign on Thursday. "We are creating this coalition to bring attention to an issue that affects the lives of all Americans and show that constructive policy solutions exist."
Specific goals of the campaign, according to its new website, will be to make saving for retirement expenses easier for people of all ages, increase ways to make retirement savings last longer and advocate for "reasonable reforms" to improve the solvency of the Social Security trust fund. The website refers visitors to BPC research released in 2016 that, among other things, recommended:
Helping small businesses start savings plans for workers,
Establishing a nationwide minimum coverage standard,
Making it easier for workers to move their assets from one retirement plan to another,
Removing barriers to auto-enrolling employees in retirement accounts,
Ending subsidies that encourage the use of home equity before retirement,
Strengthening programs that advise consumers about reverse mortgages,
Improving personal financial education in kindergarten through 12th grade and beyond,
Communicating the advantages of claiming Social Security benefits later, and
Ensuring Social Security solvency for 75 years and beyond.
"Through this campaign and partnership, we encourage all Americans to call on their representatives in Congress, to convince them to tackle the problems facing our country's retirement system so we can improve the well-being of millions of current and future retirees," said Edelman, who is the founder and executive chairman of Edelman Financial Services.
Other partners in the campaign are the Aspen Institute's Financial Security Program, BPC Action, the Employee Benefit Research Institute, Prosperity Now, UnidosUS and the Women's Institute for a Secure Retirement. Funding Our Future plans to add more partners in the future.