June 19, 2017
New diagnosis, treatment guidelines issued for dementia with Lewy bodies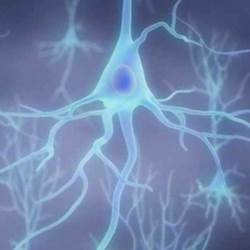 (Mayo Clinic)
The Dementia with Lewy Bodies Consortium issued new guidelines for diagnosing and treating dementia with Lewy bodies, or DLB, in a recent report. The group also called for more clinical trials for the disease. The previous guidelines had been published in 2005.
The new guidelines for diagnosis include symptoms such as cognitive problems, fluctuating attention, visual hallucinations, sleep difficulties, movement disorder, poor regulations of body function and depression.
In addition, DLB now can be diagnosed not only with the presence of symptoms, but also with the presence of fewer symptoms and a positive biomarker test that suggests the presence of Lewy bodies in the brain. Biomarker tests may include a brain scan that shows the reduction in dopamine-producing brain cells, a myocardial scintigraphy that reveals reduced communication of the cardiac nerves or a sleep study that shows a REM sleep behavior disorder.
The Mayo Clinic sponsored an international DLB conference in December 2015. This is the first report to come from that conference.
DLB is the second-leading cause of dementia behind Alzheimer's disease. An estimated 1.4 million Americans have DLB. The disease frequently is misdiagnosed as Alzheimer's or Parkinson's disease
"The updated clinical criteria and associated biomarkers hopefully will lead to earlier and more accurate diagnosis, and that is key to helping patients confront this challenging illness and maximize their quality of life," said Bradley Boeve, M.D., a coauthor of the paper and a neurologist at Mayo Clinic.
The new guidelines were published June 7 in Neurology.