January 08, 2018
New rules aim to prevent financial abuse of seniors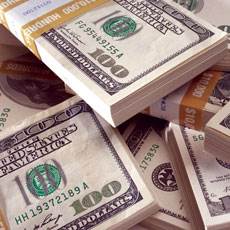 New rules aim to prevent financial abuse of seniors
New rules aiming to prevent financial abuse of older adults will take effect Feb. 5.
The Financial Industry Regulatory Authority on Wednesday released a set of frequently asked questions about FINRA Rule 2165, which permits the not-for-profit organization's broker-dealer members to place temporary holds on disbursements of funds or securities from the accounts of specified customers "where there is a reasonable belief of financial exploitation of these customers." Members, however, are not required to do so.
Also, amendments to FINRA Rule 4512 going into effect require members to make "reasonable efforts" to obtain the name of and contact information for a trusted contact person for a customer's account.
The Securities and Exchange Commission approved the rules last year.
FINRA is not part of the government but is authorized by Congress to protect investors by making sure broker-dealers operate fairly and honestly.
See the links within this article for additional information.