January 31, 2017
Next court date set in Brookdale 'whistleblower' case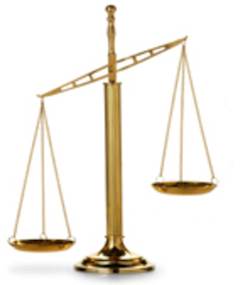 Next court date set in Brookdale 'whistleblower' case
The next court date has been set in a case in which a former Brookdale Senior Living employee is accusing the company of submitting false claims and billing Medicare improperly.
Former Brookdale employee Marjorie Prather will file an an amended complaint by March 1, and both sides will meet with Judge Aleta Trauger of the U.S. District Court for the Middle District of Tennessee in a chambers conference on March 13, according to the Nashville Post. Brookdale is based in Brentwood, TN.
Prather, a registered nurse, originally brought the False Claims Act lawsuit against Brookdale in 2012, alleging that the company and some subsidiaries had submitted Medicare claims knowing that they were improperly certified for home health services and lacked medical necessity. She also claimed that assessments were billed improperly.
In March 2015, Trauger dismissed Prather's lawsuit, saying that Prather had failed to allege "with particularity" that Brookdale had submitted an actual false claim to Medicare, the "indispensable" element of an False Claims Act claim. At the time, however, Trauger allowed for the possibility of an amended complaint.
Prather subsequently refiled the case, but it was dismissed that November. In February 2016, she appealed, and in March 2016, Brookdale asked the U.S. Court of Appeals for the Sixth Circuit to uphold the dismissal. In a 2-1 vote in October, however, the U.S. Court of Appeals for the Sixth Circuit held that Prather's claims were enough to allege violations of the False Claims Act against the company and it sent the case back to district court for further litigation.
At that time, a spokeswoman for Brookdale told McKnight's Senior Living: "We are disappointed by the ruling and agree with the dissenting opinion. Our company is committed to a high level of quality care for our patients and over the years has operated in their best interest. We intend to vigorously defend ourselves in this case moving forward."
Reached Tuesday, the spokeswoman told McKnight's Senior Living that the company was not able to comment on pending legal matters.