May 16, 2018
NIC: First quarter sees $1.7 billion in closed seniors housing deals; private buyers especially active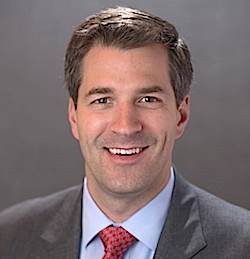 Bill Kauffman
The first quarter of 2018 had $1.7 billion in seniors housing transactions closures, Bill Kauffman, senior principal at the National Center for Seniors Housing and Care wrote Wednesday in a blog post.
Transactions involving nursing facilities totaled $900 million, he said, bringing the total amount of transactions across combined sectors to $2.6 billion, down 5% from $2.7 billion in the fourth quarter of 2017 and down 45% from the first quarter of 2017, when volume totaled $4.7 billion.
"The central theme of the first quarter of 2018 is that activity by private buyers — which include any company that is not publicly traded, e.g. a private [real estate investment trust] or single owner or partnership, family offices, etc.—continues to be very consistent," Kauffman wrote.
The first quarter marked the 19th consecutive quarter that had more than $1 billion in closed transaction volume by private buyers, totaling $1.3 billion, he said. Private buyers represented half of all closed volume, up 9% from the fourth quarter of 2017 but down 8% from a year ago, when volume was $1.4 billion.
For more information, see Kauffman's blog.