August 21, 2016
Nursing aide a common job option for 55+ job-changers: study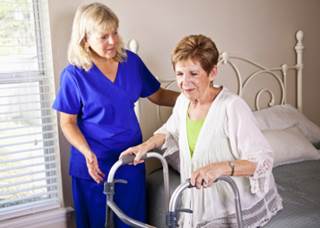 Nursing aide a common job option for 55+ job-changers: study
Nursing aide is one of the most common full-time job options for those changing work after the age of 55, according to a new brief by the Center for Retirement Research at Boston College.
Job-changers aged more than 50 years increasingly end up in "old-person" jobs, which have a high share of older hires compared with workers aged 30 to 49, according to the researchers. They based their findings on data from the Bureau of Labor Statistics' Current Population Survey and its biennial Occupational Mobility and Job Tenure supplement for the years 1996 to 2012.
The position of nursing aide was No. 4 on the top-10 list of "old-person" jobs. During the period studied, more than 509,000 nursing aides were hired, and applicants aged 55 to 64 had a 41% chance of being hired over those aged 30 to 49.
Check out this New York Times article for a graphic of how other job categories fared.
Other research conducted by the Center for Retirement Research ranked U.S. occupations from 0 to 100 based on the risk that decline related to age would affect a person's ability to perform a particular job. The researchers used listings of skills required for the positions from the federal O*Net database.
Of the 954 occupations ranked, licensed practical / licensed vocational nurse was in the 412 spot, registered nurse was 422, and personal care aide was ranked 504. The higher the number, the more susceptible the position was deemed to be to age-related decline.