July 12, 2016
Obama: Policymakers can learn from CLASS Act failure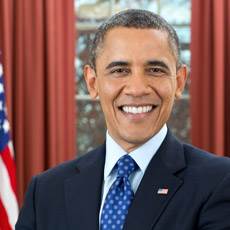 Obama: Policymakers can learn from CLASS Act failure
The development and implementation of the Affordable Care Act holds lessons for future policymakers, including lessons stemming from failed efforts to find a solution to funding long-term services and supports, President Barack Obama wrote in a special communication published Monday by JAMA.
Pragmatism is important in both legislation and implementation, the president said. "Simpler approaches to addressing our health care problems exist at both ends of the political spectrum: the single-payer model vs government vouchers for all," he wrote. "Yet the nation typically reaches its greatest heights when we find common ground between the public and private good and adjust along the way. That was my approach with the ACA. We engaged with Congress to identify the combination of proven health reform ideas that could pass and have continued to adapt them since. This includes abandoning parts that do not work, like the voluntary long-term care program included in the law."
Under the ACA in 2010, the Community Living Assistance Services and Supports Act was enacted to offer a national, voluntary LTSS insurance program to be financed by individual premium contributions. The CLASS Act was repealed In 2013, however, by the American Taxpayer Relief Act of 2012. Since that time, proposals on LTSS financing have been put forth by LeadingAge, the Bipartisan Policy Center and the Long-Term Care Financing Collaborative.
In his JAMA article, Obama called on policymakers to continue to implement health insurance marketplaces and delivery system reform, including efforts that would see at least half of traditional Medicare payments being made through alternative payment models by the end of 2018. The president also called on policymakers to increase federal financial assistance for marketplace enrollees, introduce a public plan option in areas where individual market competition is lacking, and find ways to reduce prescription drug costs. Congress should not pass legislation that undermines the Independent Payment Advisory Board, he said, because it will provide a "valuable backstop if rapid cost growth returns to Medicare."
In an accompanying editorial, economist Peter R. Orszag, Ph.D., a managing director and vice chairman of investment banking at Lazard, wrote that "[t]he postacute care sector ... looms large in the path forward to higher-value Medicare utilization patterns."