December 06, 2016
Older adults have a greater sense of well-being than younger ones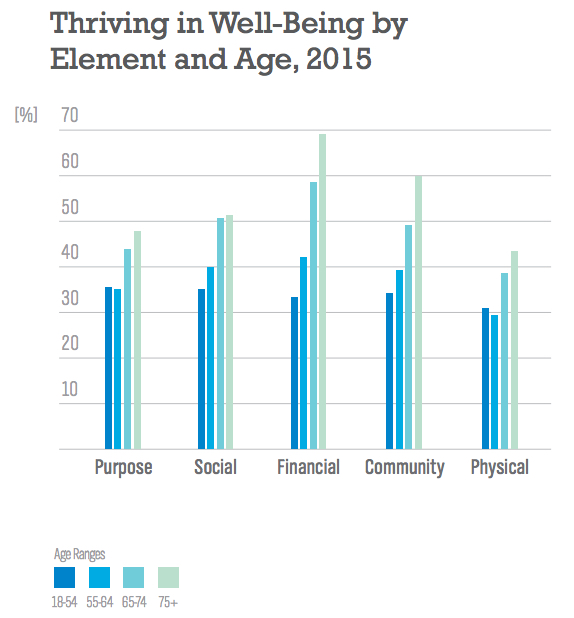 The oldest Americans have a greater sense of well-being than younger ones, according to newly released research from Gallup and Healthways.
The latest data from the Gallup-Healthways State of American Well-Being series show that those aged 65 to 74 and those aged 75 or more years feel better off in five areas of well-being — having a sense of purpose, having supportive social relationships, financial security, positive opinion about their community and having good physical health and energy — than were those aged 18 to 54 and those aged 55 to 64.
The insights were based on more than 177,000 telephone interviews conducted in 2015, including more than 93,000 interviews with those aged 55 or more years.
State rankings
Gallup-Healthways also ranked the states for well-being of older adults aged 55 or more years, based on the 2015 data plus interviews in the first quarter of this year.
Hawaii came in first place for the second consecutive year, having the highest overall well-being score as well as the highest scores in the areas of sense of purpose, community, and health and energy. Arizona was tops in the area of social relationships, and North Dakota ranked the highest in financial security.
West Virginia repeated its last-place position for the second year in a row, scoring the lowest of all states overall and also in the sense of purpose, social, and health and energy categories. New Jersey had the lowest community score, and Mississippi was the state with the lowest ranking in financial security.
Read the whole report here.
Graphic: State of American Well-Being—2015 State Well-Being Rankings for Older Americans, Gallup-Healthways.