November 17, 2016
Older LTSS recipients with cardiopulmonary conditions at increased risk of hospitalization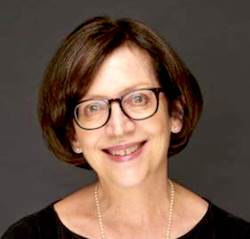 Janet H. Van Cleave, Ph.D., RN
Assisted living residents and other older adults who receive long-term services and supports and live with a combination of heart and lung conditions have an elevated risk of hospitalization, according to a new study published in the journal Nursing Research.
Janet H. Van Cleave, Ph.D., RN, and colleagues also found that those with cardiopulmonary conditions are more likely to be male, black and reside in nursing homes. And
Medicaid beneficiaries were overrepresented among those likely to have cardiac and pulmonary conditions compared with those who were likely to have cerebrovascular disease/paralysis conditions or other conditions.
"Ultimately, new care management strategies are needed to meet the desires and needs of persons living with multiple chronic conditions that limit their capacity for self-care," said Van Cleave, an assistant professor New York University Rory Meyers College of Nursing.
Such strategies, the researchers said, include the use of sophisticated analyses, such as latent class analysis, to help identify and intervene early in populations at risk for hospitalization. Additional interventions, such as the prevention or management of polypharmacy as well as transitional care from hospital to residence within services provided by medical homes, need more study, they said.
Many of the 12 million older adults receiving LTSS live with multiple chronic conditions, according to Van Cleave and her co-authors. They are at risk for hospitalizations that can have serious consequences, such as falls and decline in function they added.
The investigators reached their conclusions after analyzing existing data from a study entitled "Health-related Quality of Life: Elders in Long-Term Care," which was funded by the National Institute on Aging and the National Institute of Nursing Research. In addition to NYU, researchers were from the Fox Chase Cancer Center in Philadelphia; Miami University in Oxford, OH; the University of Pennsylvania School of Nursing in Philadelphia; and the Hospital of the University of Pennsylvania in Philadelphia.