December 16, 2016
On second thought, many Republican governors OK with expanded Medicaid payments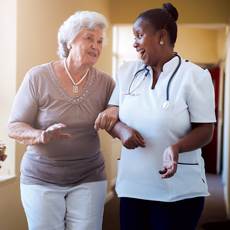 On second thought, many Republican Governors OK with expanded Medicaid payments
Republican lawmakers preparing to repeal the Affordable Care Act are getting blowback from an unlikely source: Republican governors whose states have benefitted from enhanced federal Medicaid funding.
Of the 31 states that agreed to embrace expanded Medicaid coverage under the new health law, nearly half are led by a GOP governor. Many of these same leaders are urging federal officials to move cautiously before rolling back new funds that have helped enhance senior care and other health services.
In fact, the Republican Governors Association has invited Senate Finance Committee Chairman Orrin Hatch (R-UT), Sen. Chuck Grassley (R-IA) and 11 other members of the committee responsible for healthcare legislation to a January roundtable. The meeting will address pending Medicaid changes.
Republican leaders in both houses have scheduled action for early January. Their goal is to have legislation prepared that would dismantle Obamacare when President-elect Donald Trump takes office later in the month.