June 25, 2017
Operator enhances security after intruder rapes resident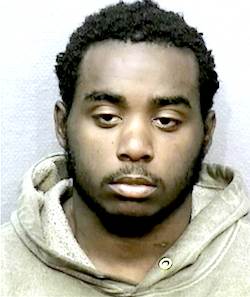 Justin Glenn Ellis (Photo: Harris County District Attorney's Office)
Brookdale Senior Living says it has enhanced security measures at one of its communities in Texas after an 88-year-old independent living resident was raped by an intruder.
A homeless man, Justin Glenn Ellis, 21, has been charged with the crime, which occurred at night on June 11 at Brookdale University West in Houston while the resident was resting in bed and watching television. The Houston Police Department believes that the attacker gained access to the resident's unit through an unlocked window, according to information the department provided to McKnight's Senior Living.
In a statement, Brookdale Senior Living said it was "deeply shocked and saddened by this situation. In the days that followed, we have worked closely with the police, and we were relieved to hear a suspect is in custody for this crime."
Ellis, whom police said they arrested June 21 when he attempted to sneak into another residence, faces a sentence of up to life in prison if convicted of sexual assault of the elderly, according to the Harris County District Attorney's Office. The office said Ellis also is suspected of other crimes.
The resident was transported to a local hospital for treatment after being attacked, according to the district attorney's office.
"We take the safety of our residents very seriously, and we are supporting our resident at this time," the Brookdale statement said. "In response to the situation, we have reviewed and enhanced the existing security measures at the community and met with residents, associates and families to reinforce security awareness. We will continue to make decisions about this situation while keeping our residents' safety a top priority."