May 11, 2016
OSHA to require electronic submission of workplace injury and illness data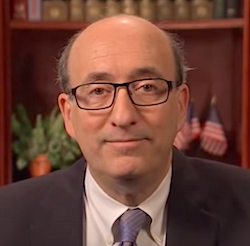 David Michaels, Ph.D., M.P.H.
Residential care facilities and community care facilities for the elderly will be required to electronically submit their workplace injury and illness data under a new final rule released Wednesday by the U.S. Department of Labor's Occupational Safety and Health Administration.
The new requirements will take effect Aug. 10, with phased-in data submissions beginning in 2017.
"High-hazard" industries that have 250 or more employees will be required to electronically submit to OSHA the injury and illness information that they already collect on OSHA Forms 300, 300A and 301. Businesses with 20 to 249 employees will be required to electronically submit information from Form 300A only.
The information will be posted on OSHA's website in what the agency said will be the largest publicly available data set on work injuries and illnesses. All personally identifiable information will be removed.
"Since high injury rates are a sign of poor management, no employer wants to be seen publicly as operating a dangerous workplace," Assistant Secretary of Labor for Occupational Safety and Health David Michaels, Ph.D., M.P.H., said in a press release. "Our new reporting requirements will 'nudge' employers to prevent worker injuries and illnesses to demonstrate to investors, job seekers, customers and the public that they operate safe and well-managed facilities."
OSHA also will use the data to target compliance assistance and enforcement resources at establishments where workers are at greatest risk, Michaels said.
The final rule also includes protections for employees who report injuries and illnesses and clarifies that an employer must have a "reasonable" procedure for reporting work-related injuries that does not discourage employees from reporting.