January 16, 2018
PETA's claws come out over Brookdale community's activities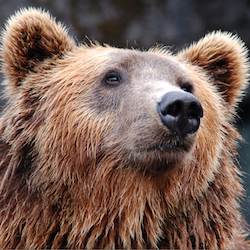 PETA's claws come out over Brookdale community's activities
It's not often that the words "senior living" and "animal welfare" are used in the same sentence, but the country's largest senior living operator recently came to the attention of the country's largest animal welfare organization because of the activities program at one of its communities.
People for the Ethical Treatment of Animals recently complained to Brookdale Senior Living because one of its communities in Bradenton, FL — Brookdale Freedom Village — schedules tours to Bearadise Ranch, a wildlife park 30 miles away in Myakka City, FL.
On its Facebook page, Bearadise Ranch describes itself as "a natural habitat facility licensed and regulated by the United States Department of Agriculture and the Florida Fish and Wildlife Conservation Commission" and says it is "a learning facility to generate awareness for habitat preservation and conservation for all bear species." The park makes animals available for movies, commercials, advertising, fairs and festivals, according to the company website.
PETA, however, which refers to Bearadise Ranch a "roadside zoo," recently told Brookdale that Bearadise Ranch "confines bears to cramped transport cages and forces them to perform confusing tricks across the country." During shows, PETA said, the animals "ride on scooters, carry a basketball while walking on their hind legs, and pull hoops over their heads, among other unnatural types of behavior."
In a statement shared with McKnight's Senior Living, Brookdale told the animal rights organization: "After much consideration, we have decided that Brookdale will no longer schedule any group tours to Bearadise Ranch. That being said, many of our residents are fully independent, and we cannot prohibit them from visiting on their own."
PETA said it sent Brookdale a box of bear-shaped vegan chocolates in appreciation of its decision. PETA Foundation Director of Captive Animal Law Enforcement Brittany Peet called for other retirement communities, schools and individuals to stop visiting the park.
"No kind person wants to see sensitive bears bullied into standing on their hind legs or balancing on a ball," she said.