August 03, 2016
Preschool teacher stole $500,000 from senior living resident, prosecutor alleges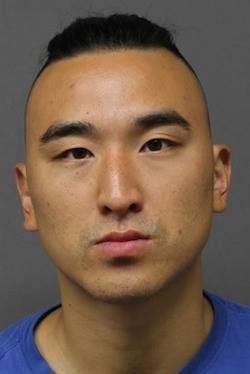 Benjamin Yew
A New Jersey preschool teacher accused of stealing more than $500,000 from a senior living resident is set to be arraigned Aug. 20.
Benjamin K. Yew, 33, was arrested July 29 at his home in Fort Lee, NJ. He faces charges of computer-related theft, theft by deception, money laundering and abandonment/neglect of an elderly person.
The Bergen County Prosecutor's Office White Collar Crimes Unit began investigating Yew after receiving a complaint in March.
"The complainant informed the detectives that Mr. Yew had been given power of attorney over a senior citizen who resided in a Bergen County-based senior living facility and that Mr. Yew had taken advantage of his position to steal monies from bank accounts to which he had access," according to a press release from Acting Bergen County Prosecutor Gurbir S. Grewal.
The prosecutor's office did not provide the name of the senior living community, the resident's name or the relationship between Yew and the resident.
With the victim's power of attorney, Grewal said, Yew obtained access to an investment account that contained more than $900,000 as well as a checking account into which the resident's monthly pension and Social Security checks were deposited.
The investigation, the acting prosecutor said, revealed that since obtaining access to the resident's investment and checking accounts in 2009, Yew transferred more than $500,000 of the resident's money to his own personal bank account by check, via online banking transfers and by making cash withdrawals and then depositing the cash into his account.
Yew, according to the acting prosecutor, used the money for personal purposes.
As power of attorney, Yew was responsible for making monthly payments to the senior living community in which the victim resided. "When the money in the investment fund was depleted, the victim's funds were insufficient to maintain the level of care the victim received on a monthly basis at the senior living facility," Grewal said.