August 13, 2017
Proposed rule burdens operators, hurts residents, Florida Argentum says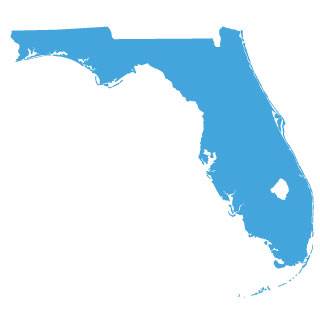 Florida
Officials with Florida Argentum have filed a legal challenge to a proposed rule that they say would financially burden assisted living operators in the Sunshine State and have several negative effects on residents and their families while not recognizing differences between assisted living and skilled nursing.
The case relates to HB 1001, also known as the Assisted Living Reform Bill, which was passed in 2015 and is undergoing a rulemaking process before some of its provisions can go into effect.
The matter is important to operators across the country, Florida Argentum President and CEO Gail Matillo told McKnight's Senior Living, because Florida is a bellwether state with one of the highest numbers of assisted living communities.
The organization disagrees with the state's interpretation of its own authority and ultimately seeks to limit the power of state agencies to create policies that are deemed not to be supported by statute.
"Some of the rule does not seem very home-like for residential care," said Susan Anderson, vice president of public policy at Florida Argentum. "It's more institutional in nature, so we see the creep of nursing home-style [regulation] coming down into assisted living, where it's not appropriate. You can imagine the state surveyors, they get all the training on nursing homes, so they just want to move it along to the assisted living side also."
Florida Argentum maintains that the rule proposed by the state Department of Elder Affairs would prevent seniors from aging in place if they have certain medical conditions, by establishing requirements that most assisted living communities would not be able to meet.
For instance, Anderson said, a resident who had been treated in the hospital for a urinary tract infection and needs IV therapy with antibiotics upon discharge could receive such services if living in a single-family home, but "the majority of assisted living communities in Florida would not be able to comply, and that individual would not be able to receive their services at the assisted living community — at their home," she said. "Where does this person go? At this point, the ALF is their home, so would they have to go to a rehab facility, a skilled nursing facility, just for this, something you can get in your home normally?"
The organization also said that the proposed rule attempts to apply Florida Medicaid requirements to all operators, regardless of whether residents are enrolled in Medicaid. For instance, Anderson said, communities would be required to assess all incoming residents' instrumental activities of daily living and develop a plans of care upon admission.
"There are several other instances where those types of Medicaid requirements are now creeping into the rules, and it places regulatory burden on the vast majority of the operators and the residents who don't receive any public funding," she said. "It's a convenience for the state agency, but that's not a basis to make a rule that applies to everybody."
For communities, Anderson said, the change, if finalized as written, could bring additional liability. For residents, she added, the change could lead to increased rates as many communities add nurses to their staffs and spend time developing plans of care that may not be needed.
The proposed rule, if finalized as-is, also could lock residents into a set of services that may be difficult to alter, Anderson said, because the plan of care would be seen as a contract.
"It doesn't leave any room for bargaining, for the community to work with the resident and the resident's family about what's really appropriate for the resident," she said. "It makes it static. If they have some event and they need more services or they want to change the services, it's unclear how that's going to work on that static document."
Additionally, assisted living communities could be liable for services provided to residents by third parties, Anderson said.
"Say the resident wants a home health agency to come in — a nurse — because Medicare will pay for that," she said. "What the rule is trying to do is say that the assisted living community has to basically look over the shoulder of that person and ensure that they're providing their services in a safe manner."
The rule would require assisted living communities to obtain nursing progress notes, doctor's orders and other documents from such third parties, Anderson said. "There's no real contractual connection between the third party and the community, necessarily. [The contract] is with the resident. The community has to regulate the third party, almost."
Florida Argentum also is concerned about language in an existing training manual that was incorporated into the rule, changing educational information into mandatory policy. Some language in the guide seems more appropriate for skilled nursing care than assisted living, Matillo and Anderson said.
"It uses terminology like 'patient' and talks about actual administration of medication, which has nothing to do with assistance," Anderson said.
The manual also calls on unlicensed "med techs," for whom the training requirement increased from four to six hours in the bill, to assess residents who self-administer their medications every quarter.
"They're supposed to interpret the therapeutic benefits of the medications they're taking," Anderson said. "That really spins our head. With six hours of training? I mean, they're supposed to be able to do all this?"
Components of the manual, if codified, could be used to cite assisted living communities, she said.
So what's next?
Challenges like the one made by Florida Argentum on Aug. 2 are fast-tracked to an administrative law judge and a hearing is scheduled within a month or so of being filed, Anderson said. The judge has 30 days after the hearing to make a decision, which is a final order, although it can be appealed, she added.
"Hopefully, for us, we'll get a positive outcome," Anderson said. "What we're alleging is that the department has gone beyond its delegated legislative authority and it's actually making policy or enlarging the statute."
Florida Argentum maintains that state regulators are "good-intentioned" in their efforts. "It's just that they're not really thinking about how it will affect consumers or the profession," Anderson said.