December 14, 2016
Prosecutor claims guardian trespassed and battered staff member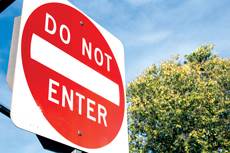 Prosecutor claims guardian trespassed and battered staff member
The state attorney's office in St. Petersburg, FL, has filed documents that accuse Fernando Gutierrez of misdemeanor trespassing and battery. Gutierrez is a self-described professional guardian.
According to court documents, Gutierrez entered the Patrick Manor Assisted Living Facility and assaulted a staff member — despite having been previously banned from the community.
The Florida attorney general's office is also investigating Gutierrez for allegedly exploiting older citizens. Previously, he was banned Morton Plant Mease Hospital. This came after he signed orders for patient surgery without authorization, according to hospital officials.
Gutierrez denies the latest allegations and counters that he was attacked. He said the plans to plead not guilty at his first court appearance next month, according to several reports.