September 12, 2016
Providers share strategies behind record-setting occupancy levels
Capital Senior Living and Brookdale Senior Living saw record occupancy levels in June, and occupancy has continued to be healthy, leaders of the two companies said at last week's Wells Fargo Healthcare Conference in Boston. They shared their strategies with attendees.
Capital Senior Living ended June with occupancy at 100 basis points above the monthly average for the second quarter.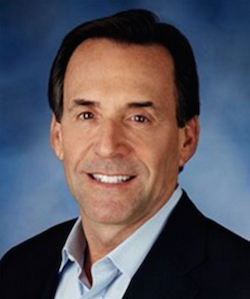 "We had the best year in the history of the company the last week of June with, I believe, 224 move-ins," CEO Larry Cohen said Wednesday, noting that extensive rain and flooding in May through mid-June negatively affected move-ins but led to pent-up demand that was fulfilled later.
Cohen said he expects "trends to improve" in the third quarter, too. "Move-ins this quarter are probably about 5% higher than average as well as over last year," he said, noting that September usually is the best month of the year for move-ins. "So hopefully, we'll continue to have a strong September, which typically sets the platform for a solid fourth quarter," he said.
Unit conversion, move-in incentives and specials on less desirable units have boosted occupancy, Cohen said.
Through the second quarter, Capital has converted 500 independent living units to assisted living or memory care units, he said, and another 200 units are in the process of being converted.
When the company announced the conversion program three years ago, Cohen said, it forecast that independent living occupancy would increase from 86% to 89% and that assisted living occupancy would remain at 89%. "That's exactly what's happened," he said. Occupancy for the first 400 units completed by the second quarter of 2015, on a same-store basis, increased from 82.4% to 89%, he added.
In the second quarter and so far in the third quarter, Cohen said, the percentage of properties that are at least 90% occupied is 15% higher than a year ago. "That's a confirmation of the success of the strategy," he said.
Cohen said the company was surprised at the strong demand for independent living at the converted properties. "Families were comforted to know that if a family member needed more care, they didn't need to move," he said.
The CEO said the company reviews pricing every week, property by property and unit by unit. For buildings where occupancy is less than 85%, Capital might offer specials on units that remain vacant longer than average, because, for instance, they are farther from the dining room or overlook a dumpster.
"If we have a lot of leads or deposits but they're not moving in quickly, sometimes we'll offer incentives for people to move in within a two- or four-week window," he added. "And if they do that, then they get $500 off the next three months' rent."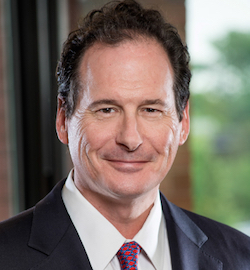 Over at Brookdale, second-quarter move-ins were 11.1% higher than the same quarter of 2015, and May and June 2016 saw move-in rates that were the highest for those months in at least four years, President and CEO Andy Smith had shared during the company's second-quarter earnings call.
"In May, we had more than 3,200 consolidated move-ins," he said at the time. "In June, we marked the fifth consecutive month in which move-ins were higher year-over-year."
At the Wells Fargo conference on Thursday, Smith said that Brookdale expects its portfolio "to behave, from an occupancy perspective, consistent with seasonal patterns through the balance of the year."
Typically, he said, occupancy builds through the middle and latter part of the second quarter through the end of the third quarter, then plateaus at the end of the year. Occupancy falls from December through March and then stabilizes in May, he added.
Smith said that Brookdale mirrors the rest of the industry in offering incentives and promotions. "It's completely typical for us to see that happen more in the richer months for move-ins," he said. "Lead volume is up. We're trying to stimulate activity and so forth."
Consumers expect some sort of move-in incentive, he added, whether it's payment for moving costs or a flat-screen TV.
In 2015, Brookdale's promotional activity took place over a longer period of time and was "maybe a little but more robust," Smith said. "This time, our promotional activity, because the integration of the Emeritus platform is largely in the rearview mirror, has been more targeted and more short-term oriented. But again, it's completely typical."