June 21, 2016
Report: How to get more benefits to seniors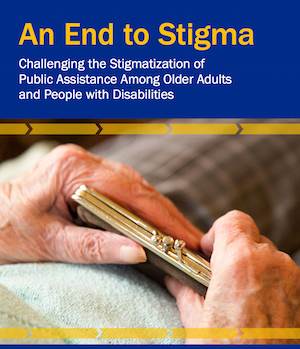 Report: How to get more benefits to seniors
Stigma and other factors often prevent eligible older adults from applying for public benefits programs that could help them meet their basic housing, medical and food needs, according to a report released Tuesday by the National Council on Aging.
The report, "An End to Stigma: Challenging the Stigmatization of Public Assistance Among Older Adults and People with Disabilities," also suggests actions that can be taken to overcome the negative perceptions so that older adults receive the assistance they need.
One-third of Americans aged more than 65 years lack the resources needed to meet basic housing, medical and food needs, according to the research, which is based on interviews with 40 local counselors who find and enroll eligible older adults into benefits such as Medicare savings programs, the Medicare Part D low-income subsidy (Extra Help) and Medicaid.
"The value of these benefits can exceed more than $6,000 annually, which for many low-income older adults would raise their income to more than twice the federal poverty level," said Leslie Fried, senior director of the NCOA Center for Benefits Access. The programs, she added, can help older adults maintain their health and independence.
So what's keeping older adults from applying?
Stigma, for one. Medicaid and Supplemental Nutrition Assistance Program benefits carry much more stigma that Medicare and Social Security benefits, according to the survey, and the delivery method of benefits can make a difference, too. Medicare savings program benefits, for instance, appear to beneficiaries to be a normal part of Medicare and Social Security. The Part B premium normally is taken out of a Social Security check each month and for Medicare savings program recipients, it is added back in. Coverage of cost-sharing happens on the backend, and many recipients may not even be aware it is occurring.
The application process itself can be a factor as well, according to the report. Many older adults never have enrolled in means-tested programs before and find that the effort to obtain Extra Help benefits is time-consuming and invasive, requiring much documentation, compared with the process of seeking Medicare savings programs.
"Concerns about estate recovery and states placing liens on homes affect applicants' willingness to apply as well," the report authors state, noting that such concerns can be legitimate for families applying for Medicaid coverage for long-term services and supports. Applications for Medicare savings programs in some states, however, still contain questions pertaining to estate recovery, despite the fact that program beneficiaries have been exempt from estate recovery for Medicaid cost-sharing since January 2010.
Helping lower-income older adults receive the benefits to which they are entitled will take effort by several groups, the report maintains. Agency administrators and policymakers at the state and federal level should create shorter applications, experiment with new processes and improve data-sharing between agencies, the authors believe.
One enrollment option they suggest would use information from state or federal tax returns to automatically enroll people in benefits programs. "Tax returns contain all relevant income data, and previous year income and employment data can predict eligibility for a substantial percentage of the potentially eligible," the authors write. "For programs that continue to have asset tests, reported returns to capital (such as capital gains, dividends and interest) could be used instead."
Another possible solution, according to the report, would be to create a single, federal, online portal on the Social Security website. There, older adults could access applications for benefits programs much in the same way that those looking for health insurance use the online marketplace associated with the Affordable Care Act.