December 06, 2017
Residential and personal care spending tops $173.5 billion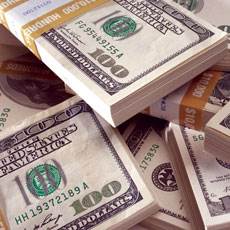 Retirees in most states may struggle to cover senior living costs, study suggests
Spending on residential and personal care was $173.5 billion in 2016, according to the Centers for Medicare & Medicaid Services' National Health Expenditures report, published Wednesday by Health Affairs. The amount marked an annual growth rate of 5.3%.
The "other health, residential, and personal care" category in the report includes spending for Medicaid home- and community-based waivers, care provided in residential care facilities, ambulance services, school health and worksite healthcare, CMS said.
Overall, U.S. healthcare spending increased 4.3% and hit $3.3 trillion in 2016. Seventeen percent of that total, $565.5 billion, was spent by the Medicaid program at the federal, state and local level, according to the report.
Growth of Medicaid spending slowed in 2016, increasing by 3.9% compared with rates of 11.5% in 2014 and 9.5% in 2015 that were due in part to the initial effects of the Affordable Care Act's expansion of Medicaid enrollment during that time, CMS said. Federal Medicaid expenditures increased 4.4%, whereas at the state and local level, they grew 3.2% in 2016.
Hospital spending accounted for slightly more than one-third of all Medicaid spending in 2016, according to the report, but the second-largest category was "other health, residential, and personal care," and spending in that category increased 5.7%, a slowdown from the 10.8% increase in 2015. The deceleration partly can be attributed to a slowdown in the growth of HCBS waivers, the authors stated.
Decelerated growth was seen in 2016 for all Medicaid-related goods and services except for continuing care retirement communities and nursing homes, according to the report.
Total Medicare expenditures reached $672.1 billion in 2016, which was 20% of total healthcare spending, CMS said. Medicare spending grew 3.6% in 2016, slowing from a rate of 4.8% in 2015.
Total spending at CCRCs and skilled nursing facilities was $162.7 billion in 2016, CMS said. The annual growth rate in expenses was 2.9%.