August 29, 2016
Retaliation prevention is purpose of new EEOC materials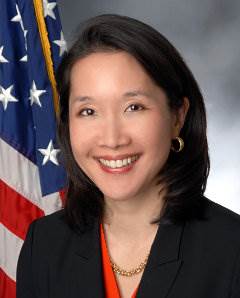 EEOC Chairwoman Jenny Yang
New materials released by the U.S. Equal Employment Opportunity Commission on Monday are designed to help employers reduce the likelihood of retaliation in the workplace and to help employees understand their rights.
"Retaliation is asserted in nearly 45% of all charges we receive and is the most frequently alleged basis of discrimination," EEOC Chair Jenny R. Yang said in a statement.
The new materials include:
The commission's final Enforcement Guidance on Retaliation and Related Issues, which replaces its 1998 Compliance Manual section on retaliation. The guidance covers the scope of employee activity protected by the law, legal analysis to be used to determine whether evidence supports a claim of retaliation, remedies available for retaliation, rules against interfering with the exercising of rights under the Americans with Disabilities Act, and examples of employer actions that may constitute retaliation.
A question-and-answer publication that summarizes the guidance document.
A small business fact sheet that condenses the major points in the guidance in nonlegal language.
The guidance addresses retaliation under each of the statutes enforced by EEOC, which, in addition to Title V of the ADA, include Title VII of the Civil Rights Act of 1964, the Age Discrimination in Employment Act, Section 501 of the Rehabilitation Act, the Equal Pay Act and Title II of the Genetic Information Nondiscrimination Act.
The guidance issued Monday follows the publication of proposed guidance on Jan. 21, about which the EEOC said it received comments from approximately 60 organizations and individuals through Feb. 24. The EEOC said it also considered views expressed at a June 2015 commission meeting on the topic.