January 25, 2017
Retaliation top complaint of employees to EEOC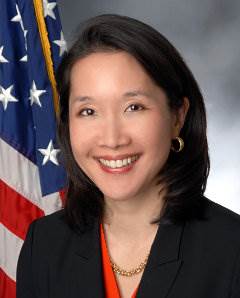 Jenny Yang, EEOC chairwoman at the time of the data release.
Retaliation in the workplace was the top discrimination-related charge that the U.S. Equal Employment Opportunity Commission received from employees and job applicants in fiscal year 2016, the commission announced in a data release last week.
Such cases represented 45.9%, or 42,018 of the 97,443 charges received, according to the EEOC.
It is against the law, the commission said, for employers to retaliate against applicants or employees who report employment discrimination, including harassment, to a manager; answer questions during an employer investigation of alleged harassment; refuse to follow orders that would result in discrimination; resist sexual advances or intervene to protect others; request accommodation for a disability or religious practice; or ask managers or co-workers about salary information to uncover potentially discriminatory wages.
Fiscal year 2016 was the second consecutive year that the overall number of charges filed with the EEOC increased, the commission said. "Despite the progress that has been made, we continue to see discrimination in both overt and subtle forms," said Jenny Yang, chairwoman of the commission at the time of the data release. Commissioner Victoria A. Lipnic was named acting chairwoman of the EEOC on Jan. 25.
Other discrimination-related charges filed, and the percentage of the total charges they represent:
Race: 32,309 (35.3%)
Disability: 28,073 (30.7%)
Sex: 26,934 (29.4%)
Age: 20,857 (22.8%)
National origin: 9,840 (10.8%)
Religion: 3,825 (4.2%)
Color: 3,102 (3.4%)
Equal Pay Act: 1,075 (1.2%)
Genetic Information Non-Discrimination Act: 238 (0.3%)
The percentages add up to more than 100 because some charges alleged multiple bases.
The EEOC said it obtained more than $482 million for victims of discrimination in private, federal and state and local government workplaces in fiscal year 2016. The commission added that it considers 90.6% of all lawsuits it brings successfully resolved.