October 16, 2017
Retirement community's food director recorded men in employee locker room, police say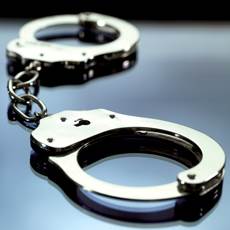 Doctor charged with abusing residents
The food director at a Connecticut continuing care retirement community has lost his job and is facing three counts of voyeurism after allegedly installing a video camera and surreptitiously recording male employees using a locker room for workers.
Brian Kingsley, 61, who worked at Arbors of Hop Brook in Manchester, CT, was arrested and charged with the felonies on Oct. 5.
The day before, someone had entered Kingsley's office and noticed a video feed on a smartphone plugged into the computer on his desk, according to an arrest warrant cited by the Hartford Courant. The feed reportedly was of the locker room next to Kingsley's office.
Kingsley permitted police to search his phone, and detectives found two images of the same man in the locker room, according to the warrant. The photos appeared to have been taken Aug. 23, police said.
A later forensic examination of Kingsley's phone uncovered videos of males aged 17, 18 and 21 changing clothes in the locker room, according to the warrant. Kingsley told authorities he didn't know how the photos or videos got on his phone, police said.
The director of Arbors of Hop Brook told McKnight's Senior Living that the CCRC's hiring process did not uncover anything suspicious when Kingsley was hired in 2016 but that community leadership immediately contacted law enforcement when they heard the complaint against him.
"All our employees undergo thorough criminal background checks and multiple reference checks," said Chante Dradis, MHA, NHA, CASP. "When hiring Mr. Kingsley 13 months ago, we confirmed he had a clean record and strong resume and credentials."
The community is supporting the employees named in the arrest warrant, she added.
"Arbors of Hop Brook is a community with a longstanding positive reputation of excellent service," Dradis said. "The safety of our residents and employees is our No. 1 priority."