July 01, 2018
RN most-needed worker, Brookdale in search of most workers, analysis finds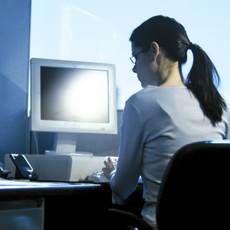 RN most-needed worker, Brookdale in search of most workers, analysis finds
Registered nurse is the most sought-after worker by employers so far this year, and Brookdale Senior Living tops the list of employers looking for workers in general, according to Monster's Mid-Year Jobs Report.
The employment website used Monster data provided by the TalentNeuron tool from CEB, an insights and technology company.
In addition to Brookdale, Kindred at Home and Kindred Healthcare are among the top eight employers that have been looking for workers this year, at the No. 5 and No. 8 spots, respectively.
"The massive growth in healthcare – double digits in many cases – has been a trend in recent years, and it's expected to continue for the foreseeable future," Andrew Sweet, senior director of healthcare at Monster, told McKnight's Senior Living. "The retiring population, led by baby boomers, will continue to put a strain on the industry through at least 2029."
Additional factors leading to a demand for healthcare workers, he said, include improvements in the quality of available care, longer life expectancies and a shift in how elder care is provided, from family support to more clinical environments.
"On the other side," Sweet said, "there have been no significant adjustments made to the educational system to account for the increasing demand for careers like registered nurses, creating a bottleneck for new workers trying to enter the field."
Monster also examined geographical markets and found the top 10 cities for job-seekers are New York City, Los Angeles, Washington, D.C., Dallas, Chicago, Boston, Philadelphia, Atlanta, San Francisco and, at No. 10, Houston.