June 18, 2018
Second hospice employee pleads guilty in alleged $60 million kickback scheme involving assisted living communities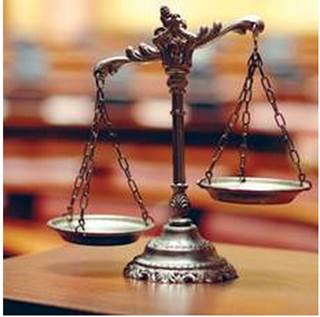 Second hospice employee pleads guilty in alleged $60 million kickback scheme involving assisted living communities
A second former employee of a now-defunct hospice company has pleaded guilty for her role in an alleged $60 million Medicare fraud scheme that, according to the U.S. Attorney's Office for the Northern District of Texas, paid assisted living communities and physicians in exchange for referring ineligible Medicare or Medicaid beneficiaries, some of whom then were given excessive dosages of medication that injured or killed them.
Jessica Love, who was a registered nurse manager and regional director at Frisco, TX-based Novus Health Services from 2012 to 2014, pleaded guilty to one count of conspiracy to commit healthcare fraud, according to documents filed Monday in the U.S. District Court for the Northern District of Texas.
Love, according to the plea agreement and factual resume, arranged payments to assisted living communities, recruited doctors, falsified documents and collected unused medications from deceased patients for later use as part of the scheme. She also participated in the fatal over-medication of two patients, according to the documents.
The U.S. Attorney's Office previously said that payments to assisted living communities included the provision of certified nursing assistants to staff the facilities. The assisted living communities were not named in the indictment, nor was the number of assisted living communities allegedly involved in the scheme specified.
Melanie Murphey, who was director of operations for Novus, previously pleaded guilty to conspiracy to commit healthcare fraud.
Love and Murphey were two of 16 individuals charged in a February indictment. As part of their plea deals, both women are expected to testify against the other defendants. The federal trial is scheduled to start Jan. 7.
As McKnight's Senior Living previously reported, the indictment alleges that from July 2012 to September 2016, Novus billed Medicare and Medicaid more than $60 million for fraudulent hospice services, of which more than $35 million was paid to Novus. In addition to recruiting ineligible hospice beneficiaries by providing kickbacks to referring physicians and facilities, federal officials maintain, the defendants submitted false claims for hospice services, submitted false claims for continuous care hospice services and falsified and destroyed documents to conceal these activities from Medicare.
The hospice company used an "aggressive medicating practice" to ensure that beneficiaries' medical records contained documentation that would justify billing Medicare at the higher continuous care billing rate, according to the indictment, which states that sometimes the excessive dosages resulted in serious bodily injury or death to the beneficiaries.