June 22, 2016
Secrets for Class B success: report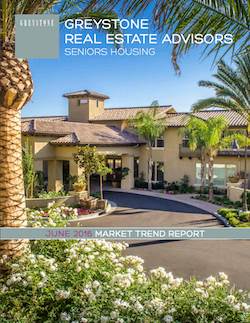 Secrets for Class B success: report
Owners of Class B independent and assisted living properties can confront pricing challenges in several ways, according to a new report from Greystone Real Estate Advisors.
Units in such communities often are offered at a lower price point compared with Class A properties due to their less desirable locations and their age, which typically means less common space, smaller units and fewer amenities.
Owners of properties in less-than-ideal locations, however, still can try to improve the quality or operational performance of their communities, the report authors note. They can add more amenities or care options, for instance.
"By adding a memory care segment to an independent and assisted living community, or building independent living cottages on an assisted living and memory care campus, an owner can capture additional market share and increase revenue," the authors write.
Some of their other suggestions? Owners of older communities can renovate units, refresh common areas or improve the buildings' exteriors. Also, communities with experienced, dedicated workforces with low turnover can providing high-quality care and services to help differentiate a community from others in the market.